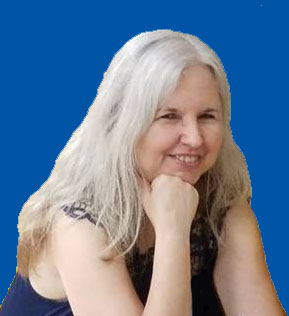 I'm an ordinary gal. 
I love doing 'crafty' things, discovering new restaurants, listening to metal (okay, so maybe I'm not THAT ordinary!), going to Broadway shows, watching 'The Walking Dead' (my one TV indulgence!), playing computer games, am fascinated with Architecture, and my Kindle is my best friend.
I've been 2/3 of the way around the world (thanks, Navy!), and never turn down an opportunity to travel!  I believe that travel is the absolute BEST method of self-discovery!  And I'm looking forward to our journey together!
 I'm a practical gal.
I'm interested in spiritual things, new age ideas, psychology, and energy work, but that's not part of my agenda.  If you had approached me with those ideas 15 years ago, I'd have sent you on your way.  I needed real solutions, for real life problems.  I suspect you do, too.  I'd rather give you tools you can use right away.  Because you've been waiting your whole life for this chance, and you want results now.
I believe in YOU.
YOU are the expert on your life.  Nobody knows what's best for you more than YOU do, even if you don't yet know what that looks like.  I'll help you figure out your destination, and plan your route, but YOU get to do the driving.  That means we'll go as fast or as slow as YOU want, and that we can take any detours YOU choose.  Because independence is about CHOICE.  My goal is to help you identify, or create, choices that feel right for YOU.
Sandra Corso – Life Strategist, Retreat Leader, Travel Junkie, & Champion of Women's Independence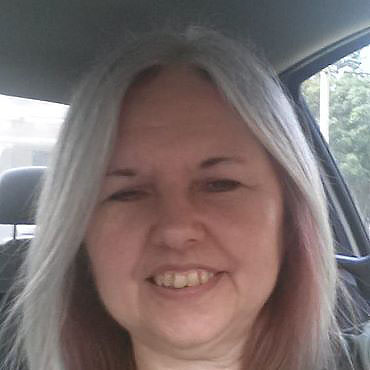 Okay, so if you really want the whole story…
I was standing in the Clerk of Court's office when I got the news.  My son and I had been there since 9 a.m., waiting for his father to show up.  Now it was after 10.
A few weeks earlier, he and our 15-year-old son had gotten into an altercation in the front yard.  We were separated at the time, and my husband was living with another woman.  I'd spent 16 years trying to be exactly what he seemed to want, only for him to leave for someone who was everything he swore he hated.
He had come to pick up the kids that afternoon, and caught our son smoking.  I don't know why he expected otherwise, when he himself had smoked since age 12.  But he flipped.  This wasn't typical behavior for him, and I think that's what concerned the neighbors the most.  They knew him as a great Dad and a happy-go-lucky guy who was a big kid himself.  Not this guy.
I tried calling him several times, knowing what a heavy sleeper he was.  I eventually called his attorney, mostly to confirm that he had picked up the continuance letter the day before, and also to ask if he had spoken to him.  He was surprised to learn that he hadn't shown up in court.  Our plan was to ask that the charges be dismissed.
In the meantime, I went to the clerk's office to see if he had dropped off the letter and left.  They were checking into that when I got the call.  His attorney had kept calling until someone answered.  His girlfriend.  They'd had a fight the night before and she'd gone home to her husband.  The next morning, she found the truck still there, and the bedroom door locked.  She got a neighbor to help her break the door down.  There were two large prescription bottles of Vicodin on the bedside table.  They were empty.  He was dead.
When we left the courthouse, I stopped at 7-Eleven and bought my son cigarettes for the first time.  And told him why his father had not shown up for court.  He asked if I could drop him off at a friend's house.  I did, and then went home.  I took my niece to work, and told her on the way, so her children wouldn't hear.  By the time I got home, my 11-year-old daughter was home from school.  I had hoped to talk to her first, but my son had come home while I was gone.  She knew.
Somehow, we got through the next several days.  The Navy took care of many details, but there were still days filled with phone calls, funeral arrangements, Thanksgiving, that numb trip to New Orleans, and the comfort that being around family brought.  They rallied around us, making sure I knew that they were my family, too.  15 years later, they still are.
As the chaos subsided, there were important decisions to make, and I just… couldn't…
Trying to decide what to have for dinner was overwhelming enough.  The important stuff was impossible.  Whatever urgent problem cropped up, I'd throw money at it and make it go away.  Sometimes, that worked.  Often, it didn't.  Some problems require action, and I felt paralyzed.
I had no idea who I was any more, much less, what I wanted.  I was Suddenly Free, and I had no idea what to do with it.  So I didn't.  And the problems got bigger.
I would spend the next two years fighting to regain custody of my children.
Weeks later, I got a call from the landlord.  He wanted to sell the house.  He gave me first choice, but I didn't want it.  It contained too many bad memories.  I spent the next several weeks camping on my niece's couch, until I finally mustered the will to go house hunting.  The realtor showed me a list of rental properties, and one in particular got my attention.  No photos, no details, just an address.  But my instincts told me to look anyway.  It was the one.
Little by little, I started trying on new things and deciding how I felt about them.  I let my instincts guide me, instead of those voices in my head telling me what I 'should' do.  Those voices that always sounded like somebody else.  I gradually stopped worrying about how things 'looked' and focused on how they felt.   Slowly, very slowly, I was figuring out who I was, and what I wanted, for the first time ever.
That house was my therapy.  I carefully selected everything that went into it.  I was learning to make decisions again, and was determined to have nothing in my life that was not by choice.
Years later, I still live my life that way, and am happier than ever.  My children have grown up to be strong and independent adults who have made happy lives for themselves.  I spent many years single, and loved not having to consider anybody else when I made decisions.  It would take a very special kind of person to change my mind.  Six years ago, I met him.  It felt really good to be able to enter into a relationship by choice.
Choice.  What a wonderfully empowering word!